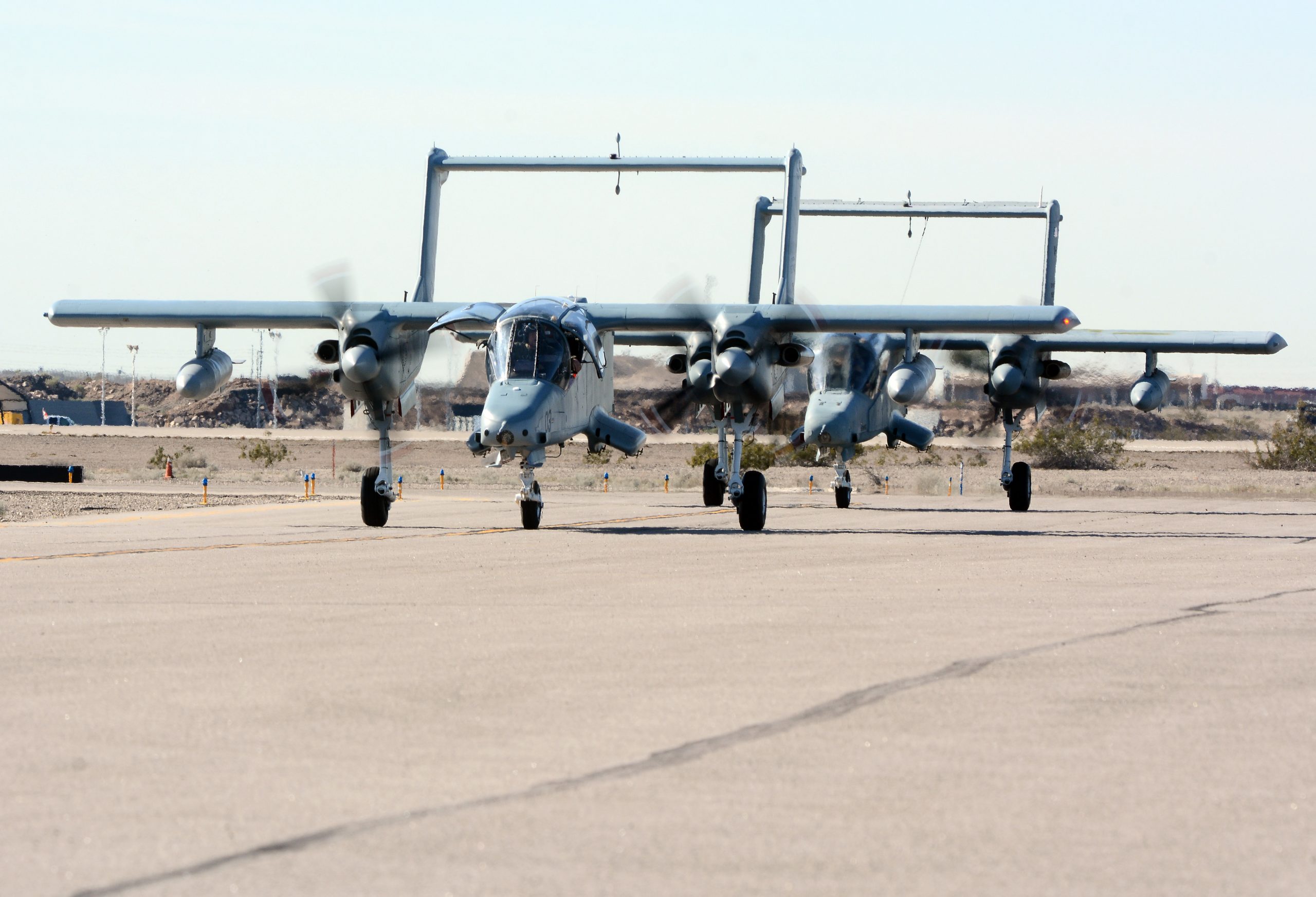 The OV-10 is undeniably the best JTAC training platform in the air. The OV-10 is designed for rugged, simple, Close Air Support. The versatility and reliability of Bronco along with the capability of long durations and a configuration of 8 bombs, 7 rockets, 2000 rounds, FLIR, and LINK-16, make the OV-10 ideal for JTAC training.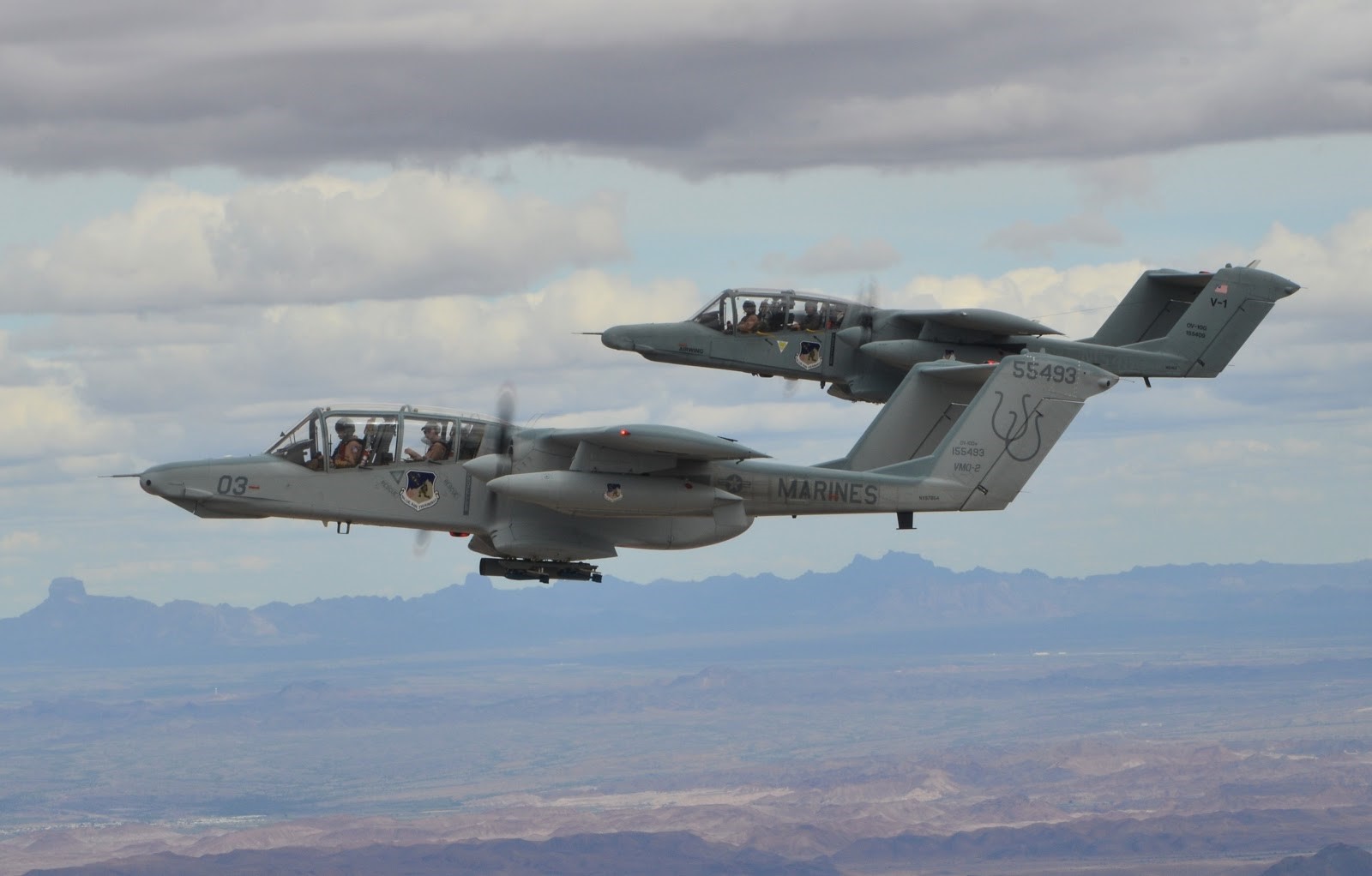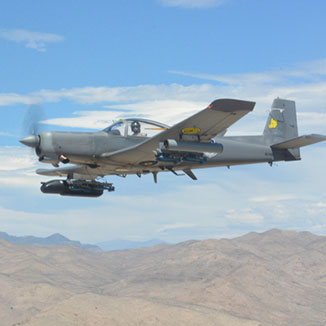 The A-90 Raider is an optimally designed aircraft used for Close Air Support (CAS) training, exclusively by Blue Air Training. The A-90 Raider is extremely effective as a JTAC training platform due its incredibly long endurance, upgraded communications, and the  ability to carry weapons systems for realistic training.
With our new fleet of PC-9 aircraft, Blue Air Training will lead the way in providing the best and most cost-efficient training experience for our clients' personnel to perform the difficult but essential mission of calling in Close Air Support on current and future battlefields.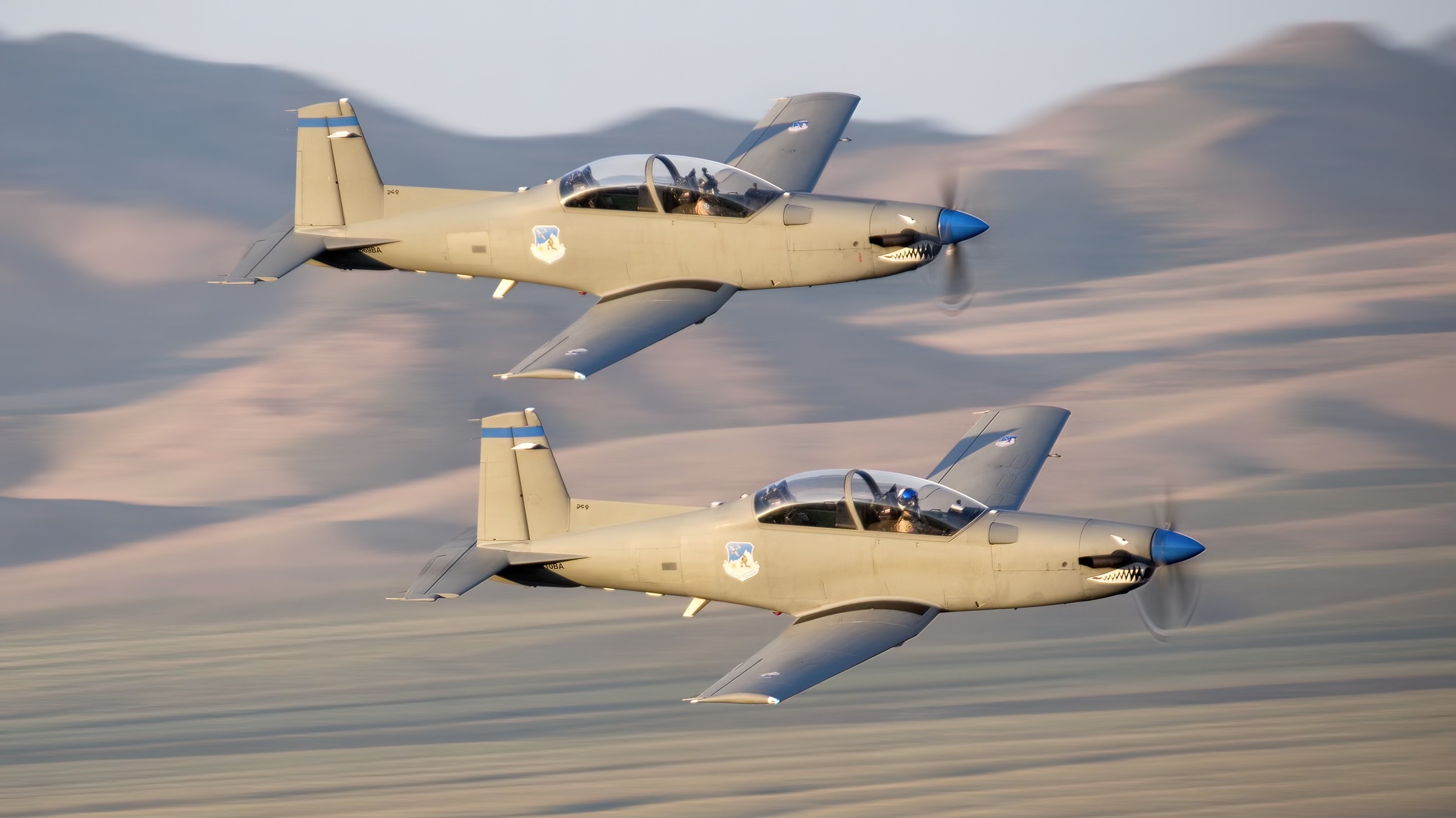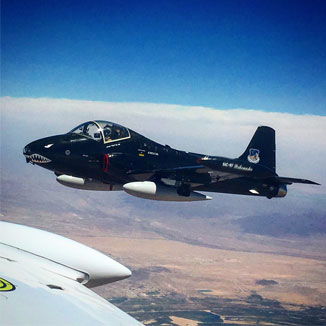 The BAC-167 Strikemaster is a two-seat, single engine jet aircraft. The Strikemaster is an impressive airplane with four hard-points, a service ceiling of 40,000 feet, a maximum airspeed over 450 knots. Attached external fuel tanks provide a two-hour loiter time, while the FLIR 380HD Multi-Spectrum Sensor with SWIR LST sees your laser designation during LGB simulated deliveries.
Blue Air Training conducts live and dry CAS. We employ live BDU-33s, 7.62mm strafe, and live 2.75″ rockets from all aircraft. If a live range is not available, we can simulate weapons delivery with smoke generators.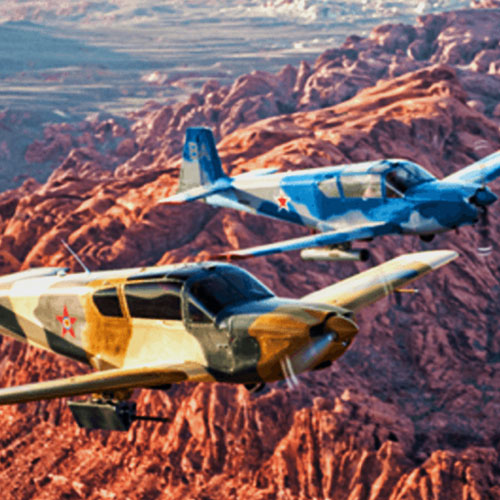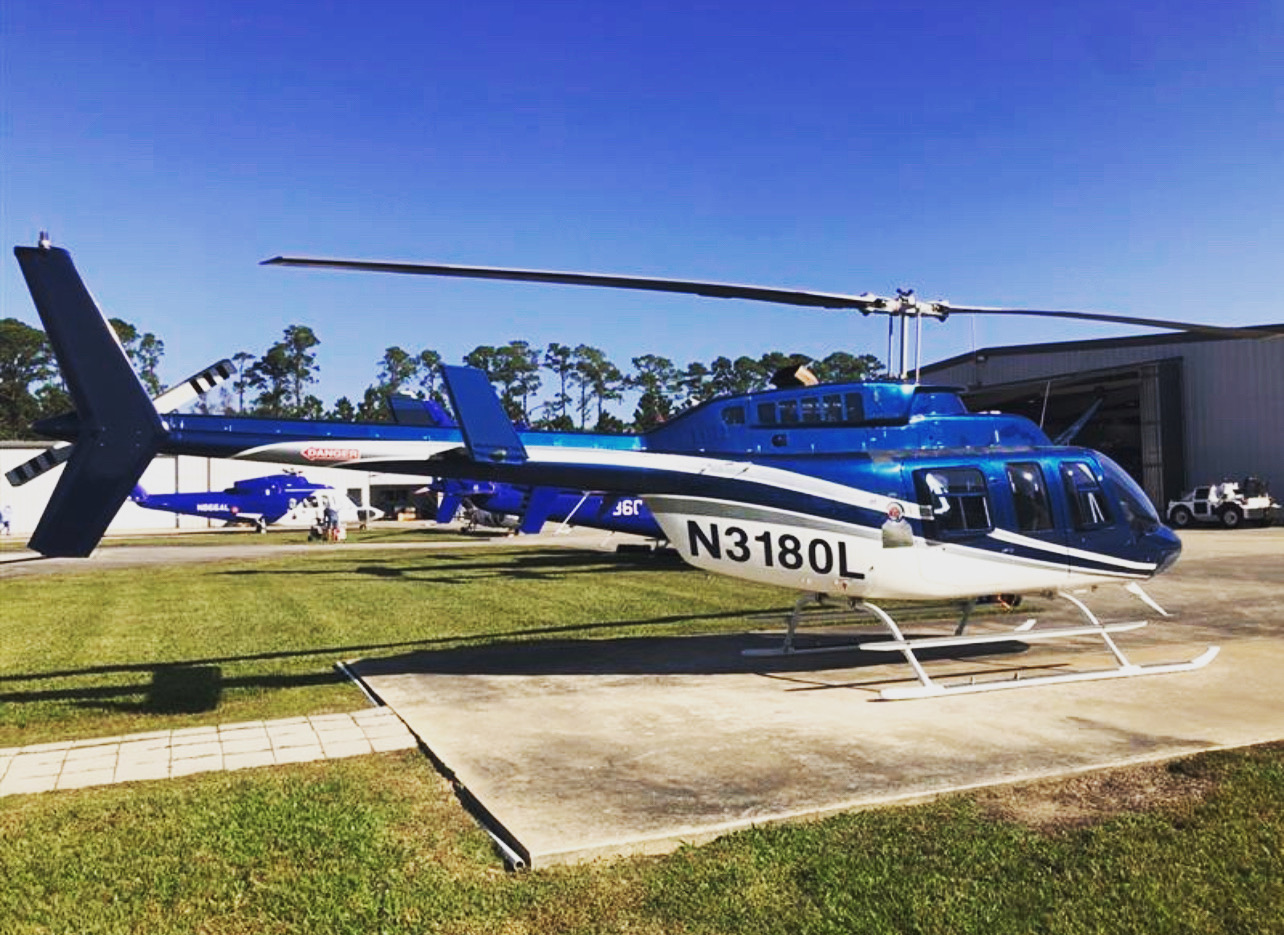 The Bell 206 is a 2-bladed, 7-seat utility helicopter that has strong ties to the U.S. Army and many other armed forces across the globe. The lineage of the Bell 206 is strongly tied to the development of the OH-58D and subsequently arming Bell 407s to support military forces from partner nations. Our team of rotary wing aviators have a depth of knowledge and experience that provides much more than just U.S. Army CCA/CFF. Our skilled aviators can take a variety of attack briefs including a 9-Line, RWCAS 5-Line, and US Army CCA/CFF. While our aviator's focus is on rotary wing fires integration, they can replicate any rotary wing asset that allows our customers to focus on the realism of their training. We can provide other utility mission sets such as insert, extract, simulated CASEVAC/MEDEVAC, on-call quick reaction force with realistic timing, and much more. Our rotary wing assets allow for and enhance the most realistic full mission profile training scenarios possible in the industry. The days of working with only one CCAS asset are over! Get ready for the entire stack to support your training.