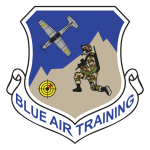 Providing the highest quality Close Air Support (CAS) training to Joint Terminal Attack Controllers (JTAC) and Warfighters,  anywhere in the world.
Our
Close Air Support

Instructor Pilots Present and Debrief The Most Current TTPs
On the Range, in a MOA, or
VFR airspace near your homebase

… the World is your OP!

Qualified Military CAS Instructor Pilots
Totaling 60,000+ flight hours, multiple Combat Tours and 350+ years of experience, our Pilots are Qualified CAS Instructors with a wealth of experience to share with your JTACs. We are fully versed in current TTPs for multiple types of the aircraft you work with regularly. You have probably worked with us before!

On Target Mission Debriefs
CAS professionals know that more that 50% of learning occurs in the debrief. Our Instructor Pilots waste no time getting right to the Debrief Focus Point, suggest Instructional Fixes, and leave each JTAC with Lessons Learned to apply to future controls. JTAC-I's continually remark that our debriefs are spot on with their hot washes, reinforcing the lessons to the JTAC on the mic.

Mixed Fleet of CAS Aircraft
High-speed Attack Jets, 5+ hour loiter-time Attack Prop aircraft, multi-spectrum sensors pushing VDL, live BDU-33 deliveries, live 7.62mm Strafe, and Visual Dry Presentations exercise your Type I & II controls. Our Army Attack Aviation helicopters push tactics training to the next-level. JTAC "ride-alongs" improve your controllers' talk-ons. We are a full spectrum CAS presentation!
OUR SERVICES
Everything your
JTACs

 need to stay Qualified, Current, and Proficient



Multiple Asset Simulation

Multiple Missions, Day & Night



OUR ATTACK AIRCRAFT
Speed, Station Time, Sensors, Visual Presentation for
Type I/II/III Controls 

… We Will Meet Your DLOs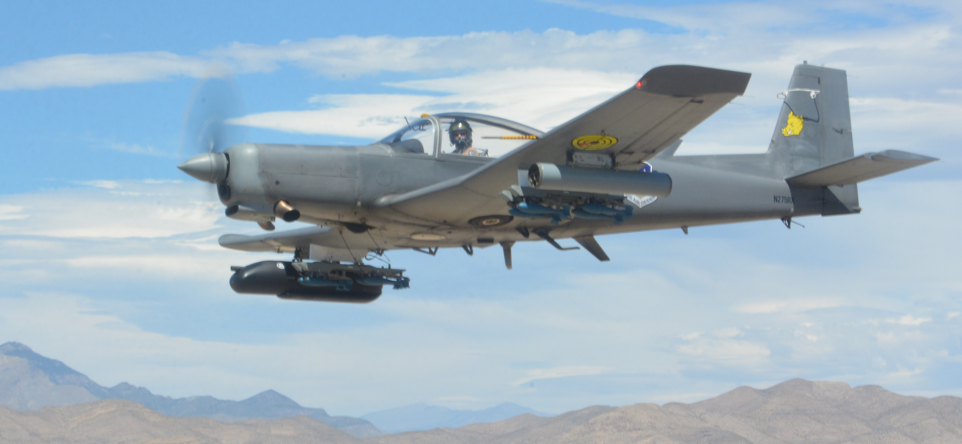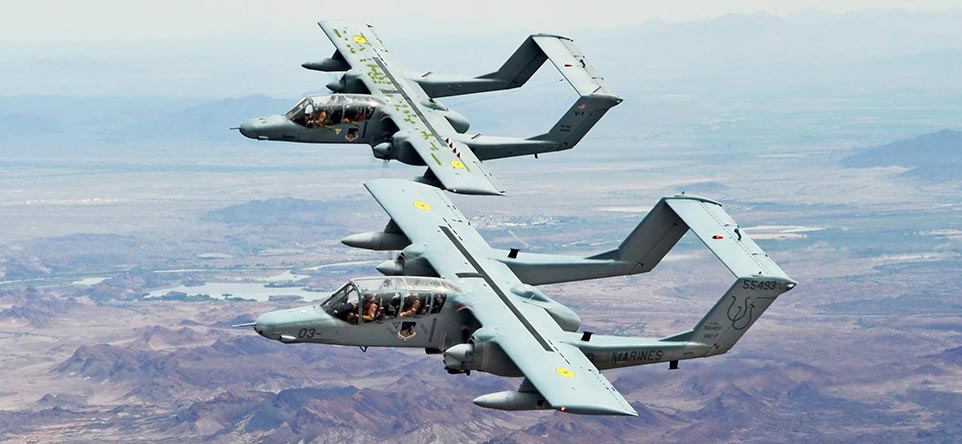 Over 40,378 JTAC controls and counting…
Over $500,034,192 U.S. Taxpayer dollars saved…
Click Unit Icons Below to Read Testimonials
Awesome job playing different aircraft and complying with Student Learning Objectives. Your motivation and dedication to the students is A+. I am looking forward to working with you again!
-SOTACC/CC at YPG

You guys were more spot on than the real assets.
-23 STS JTAC-I on Airburst Range
Having a sensor, a sensor operator, and a current & qualified CAS fighter pilot is the real benefit of Blue Air.
-22 STS JTAC-I
Best capability of Blue Air was the ability to fly CAS anywhere
-22 STS JTAC
The ability to simultaneously use multiple assets which is difficult to organize in the real world.
-22 STS JTAC-I
Every one of my subordinate units that worked with Blue Air Training stated it was 'the best Contract CAS Company' they had worked with to date.
-720 STG JTAC PM
Blue Air Training's TTP are very relevant to the current theater.
-SOTACC JTAC-I at YPG
Blue Air Training brought unparalleled realism to its CAS scenarios with fixed-wing CAS, arty simulation, ISR inputs and a roaming OPFOR in an urban environment!
-5SFG(A) SOTAC
Your debrief was in lock-step with our internal hot wash: right on target!
-24 STS JTAC-I
With only two-weeks until a last minute deployment, we trusted Blue Air Training to provide Air for all of our JTAC requirments. Their efficiency allowed us to deploy fully combat ready and did so one day early, allowing us to spend that day with our families prior to deploying!
-125 STS JTAC
20 live controls and over 10 hours of ECAS and GFC training prepared our teams for every contingency in their upcoming deployment!
-10 SFG(A) JTAC Program Manager
Blue Air did an outstanding job this week. Both pilots were up to date on all of the TTPs for the exercise. During one of our jumps this week, we encountered a problem that caused us to land off of the LZ. The pilots ensured that each jumper landed safely and tracked each member with the sensor until they were successfully picked up.
-23 STS AFSOC, JTAC-I & Lead Exercise Planner