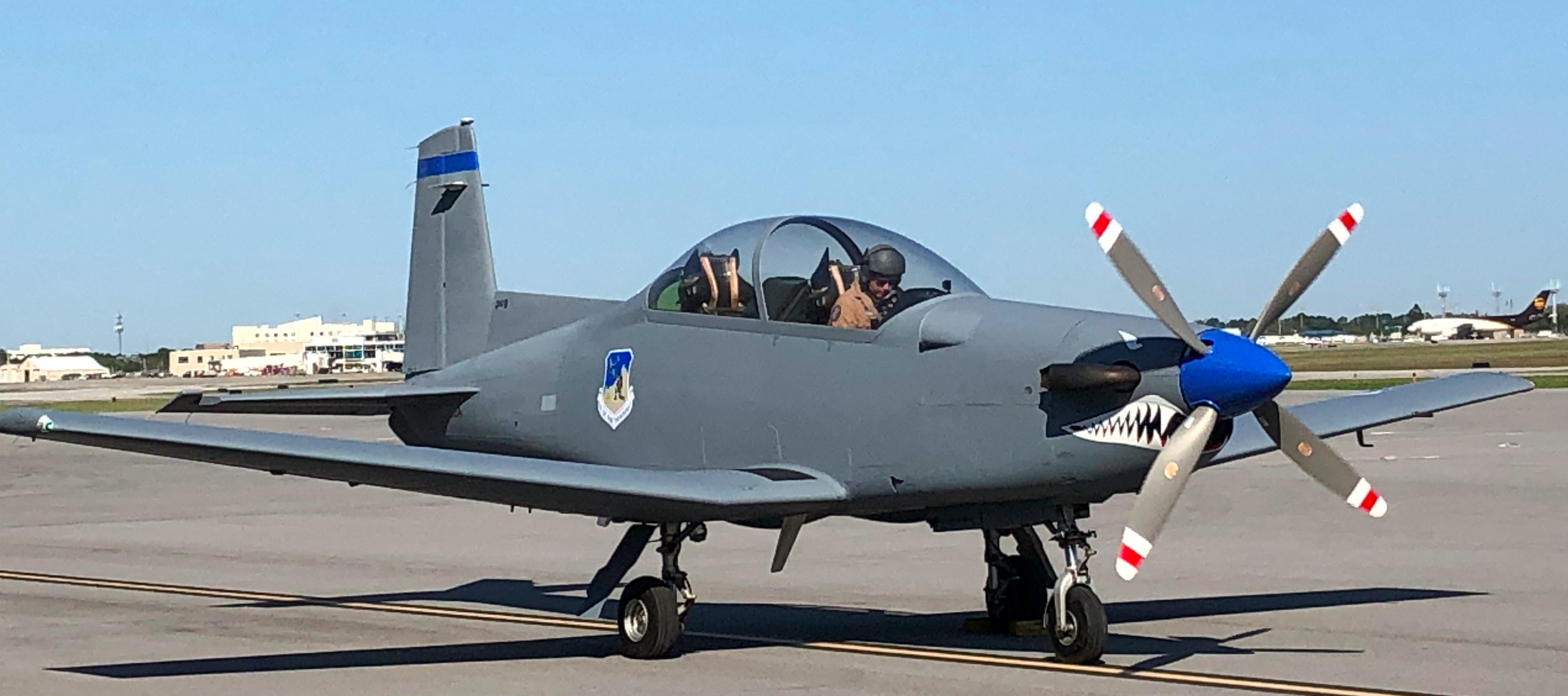 The PC-9 is designed by Pilatus Switzerland and built under license by Hawker de Havilland in Sydney. It was introduced to the Royal Australian Air Force (RAAF) in 1987, with pilot training commencing in 1989. It has established itself as the leader amongst military trainers in its class. The PC-9 offers a broad training spectrum, modern cockpit environment, agility, and engine performance.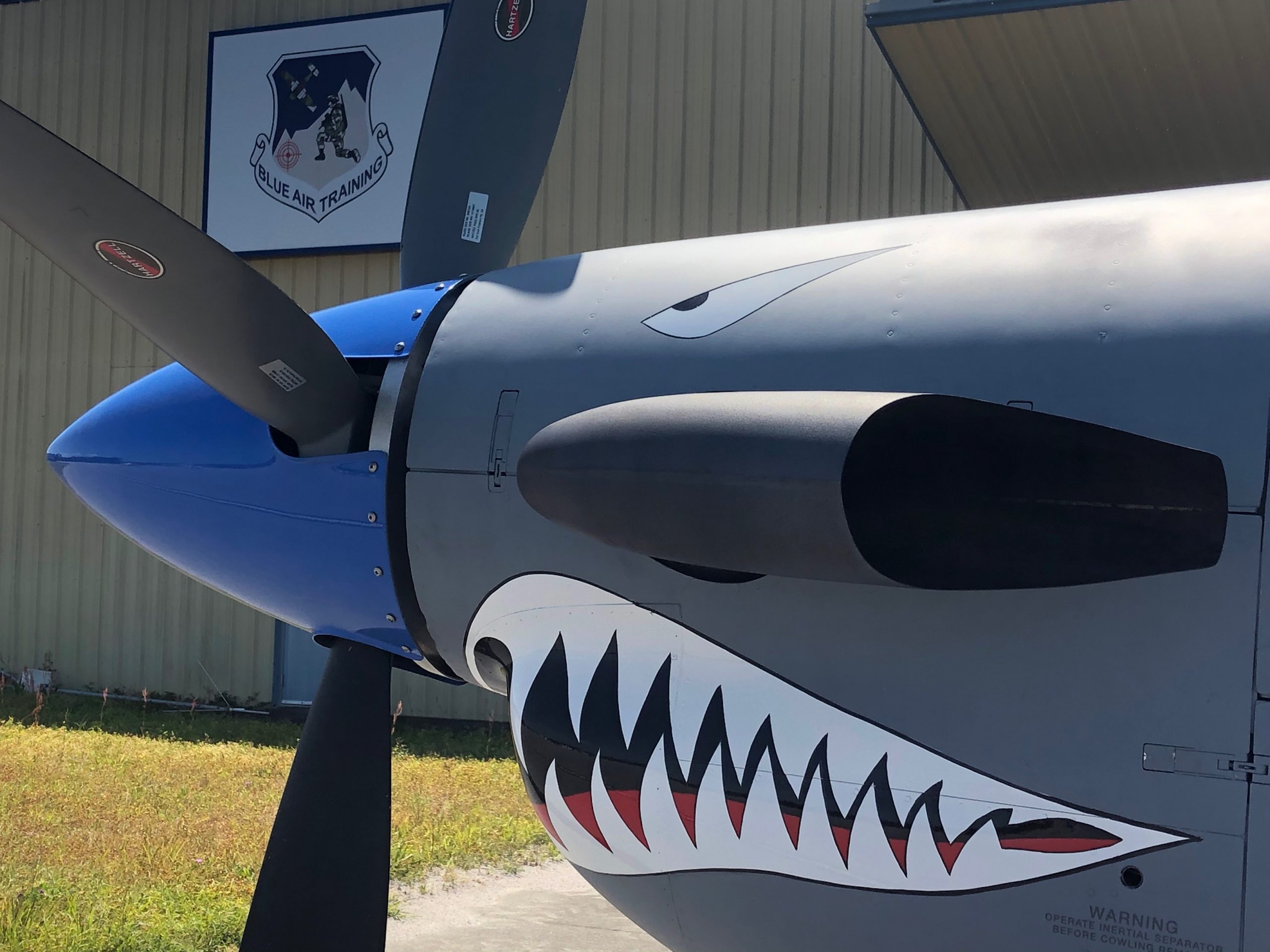 The Pilatus PC-9 aircraft has been providing excellent service to the Australian Defence Force (ADF) for the past 30 years, training thousands of aircrew from Army, Navy and Air Force. Blue Air Training acquired six PC-9 aircraft in March 2020.
CAPABILITIES AND PERFORMANCE
Crew: 1 Pilot / 1 MSO 
Dimensions: 33 ft long x 33 ft wingspan x 11 ft tall 
Max Gross Weight: 5,940 lbs with external stores 
Powerplant: Pratt & Whitney PT-6A-62 turboprop engines 
Upgraded advanced avionics and glass cockpit to include ADS-B and satellite weather 
Night and Loft delivery capable 
Cruise speed: 300 KTAS 
Maximum Speed (VMO ): 320 KIAS / 419 KTAS  
Climb: 4,100 feet per minute 
Range: 830 NM (2 x weapons stores / 2 x fuel tanks at 20,000 feet) 
Endurance: 5.0+ hours 
Service ceiling: FL380 
6 x Hardpoints, capable of carrying: 
Bombs: MALTS-4 Smart Weapons Rack, 4 x BDU-33 or 2 x Laser Guided training Rounds (LGTR) per bomb rack 
Gun: 550 rounds of 7.62mm per Light Gun Pod (LGP) 
Rockets: 7 x 2.75" Rockets per LAU-131 rocket pod 
Extended range external fuel tanks 
Link-16 for Digitally aided Close Air Support (DaCAS)
Multiband UHF/VHF/FM radios provide pilots with seamless communications with the airmen on the ground with additional VHF communications
Cursor On Target communications NAV suite allows the crew to execute DaCAS at night
SETTING A NEW TRAINING STANDARD
With our new fleet of PC-9 aircraft, Blue Air Training will lead the way in providing the best and most cost-efficient training experience for our clients' personnel to perform the difficult but essential mission of calling in Close Air Support on current and future battlefields.