Our
Close Air Support

Instructor Pilots Present and Debrief The Most Current TTPs
On the Range, in a MOA, or
VFR airspace near your homebase

… the World is your OP!

Qualified Military CAS Instructor Pilots
Totalling 60,000+ flight hours, multiple Combat Tours and 350+ years of experience, our Pilots are Qualified CAS Instructors with a wealth of experience to share with your JTACs. We are fully versed in current TTPs for multiple types of the aircraft you work with regularly. You have probably worked with us before!

On Target Mission Debriefs
CAS professionals know that more that 50% of learning occurs in the debrief. Our Instructor Pilots waste no time getting right to the Debrief Focus Point, suggest Instructional Fixes, and leave each JTAC with Lessons Learned to apply to future controls. JTAC-I's continually remark that our debriefs are spot on with their hot washes, reinforcing the lessons to the JTAC on the mic..

Mixed Fleet of CAS Aircraft
High-speed Attack Jets, 5+ hour loiter-time Attack Prop aircraft, multi-spectrum sensors pushing VDL, live BDU-33 deliveries, live 7.62mm Strafe, and Visual Dry Presentations exercise your Type I & II controls. Our Army Attack Aviation helicopters push tactics training to the next-level. JTAC "ride-alongs" improve your controllers' talk-ons. We are a full spectrum CAS presentation!
OUR SERVICES
Everything your
JTACs

need to stay Qualified, Current, and Proficient

Live and Dry Weapons
Blue Air Training conducts live and dry CAS. We employ live BDU-33s, 7.62mm strafe, and live 2.75" rockets from all aircraft. If a live range is not available, we can simulate weapons delivery with smoke generators.

Multiple Asset Simulation
Blue Air Training simulates multiple air and ground assets on the radio. By using different voice personalities at different times, our expert CAS instructor pilots can simulate other fighters, bombers, and ISR aircraft, giving JTAC trainees a high-pressure, realistic battle scenario.

Multiple Missions, Day & Night

Planning Assistance
Blue Air Training is with you every step of the way. We assist you in daily mission planning, part-task training, or major exercises from planning through debrief.

Fam Flights
Blue Air Training gives you the pilot's perspective – literally. Every JTAC, JFO, commander, and DV will be be invited for a familiarization flight in one of our aircraft. Sometimes an airborne picture is worth a thousand words on the radio. Blue Air Training paints you that picture.


OUR ATTACK AIRCRAFT
Speed, Station Time, Sensors, Visual Presentation for
Type I/II/III Controls 

… We Will Meet Your DLOs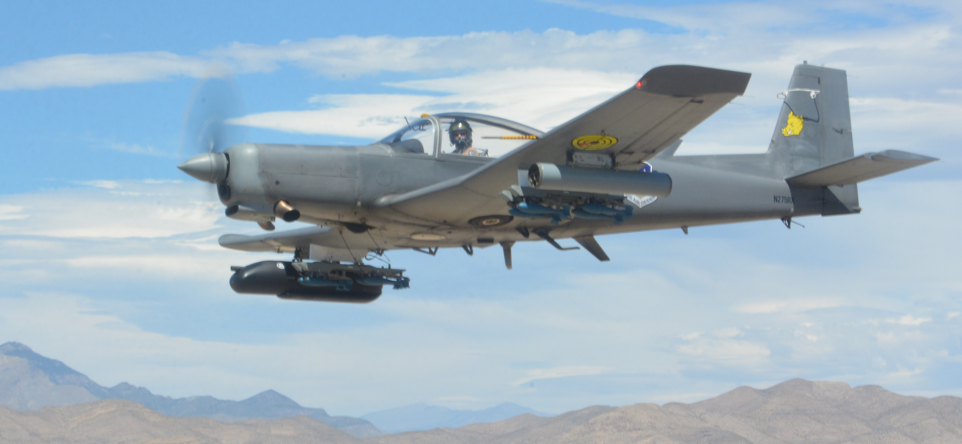 A-90
RAIDER
The A-90 Raider is a four-seat, single engine Light Attack aircraft, with 4.5+ hours of station time, 190 knot cruise speed and a maximum speed of 280 knots. The Rolls Royce turboprop engine gives the A-90 significantly more power than the Brasov's recip engine. With this corresponding increase in power comes a 2600+ fpm climb, a service ceiling of FL250, and a payload nearly equal the aircraft's weight! With six hard-points, the Raider strafes with dual 7.62mm for an overall rate of 1400 rounds per minute, carries 4x live BDU-33s per station, and is fully integrated to employ 2.75″ rockets, all while streaming HD full motion video (FMV) from the FLIR 380HDc to your receiver over Video Downlink (VDL).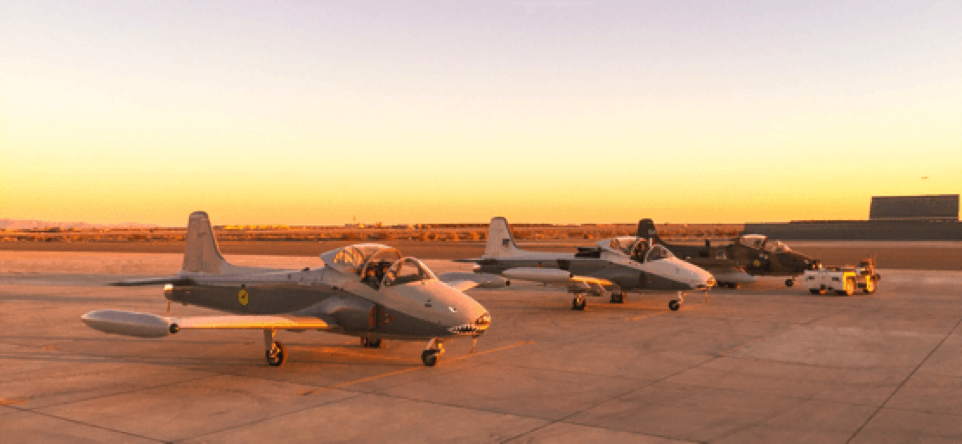 BAC-167
STRIKEMASTER
The BAC-167 Strikemaster is a two-seat, single engine, British attack jet built only a few years before the A-10. The Strikemaster is an impressive airplane with four hard-points, a service ceiling of 40,000 feet, a maximum airspeed over 450 knots. Attached external fuel tanks provide a two-hour loiter time, while the FLIR 380HD Multi-Spectrum Sensor with SWIR LST sees your laser designation during LGB simulated deliveries. Get your live squares with both BDU-33s and 7.62mm strafe!
IAR-823
BRASOV
The IAR-823 Brasov is a four-seat, single engine, Romanian trainer, with a demonstrated 5+ hour VUL time. The beauty of the Brasov lies in its reliability and cost effectiveness and unparalleled station time. The Brasov can drop 2x live BDU-33s, shoot live 7.62mm from its M-240 machine gun, and push full motion video from the FLIR 230HD over VDL. JTACs can ride along in this aircraft, making it one of the most cost-effective training solutions available anywhere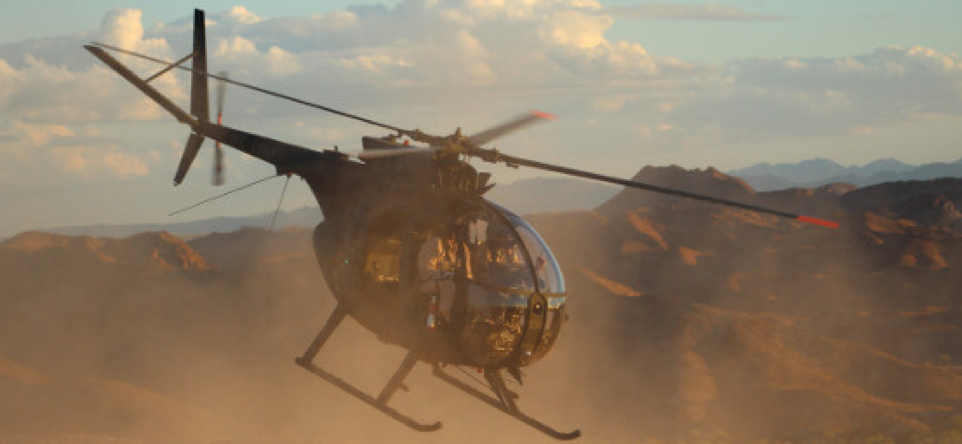 AH-6
LITTLE BIRD
The AH-6 Little Bird is a 4-blade, 4-seat light-attack helicopter primarily used by U.S. Army SOF. The AH-6 carries a live 7.62mm mini-gun and its pilots are current and qualified in Army CCA. It can carry up to two JTACs for airborne orientation during missions, like in the fixed-wing aircraft. The Little Bird's small footprint, fuel efficiency,carrying capacity and live Attack Aviation capabilities add to Blue Air Training's fixed-wing fleet to provide you with a true Combined Arms capability.
BLUE AIR TRAINING
We Focus On Your DLOs,
Not AIRSHOWS
SOLID TEAM
Natural selection
is anything

but random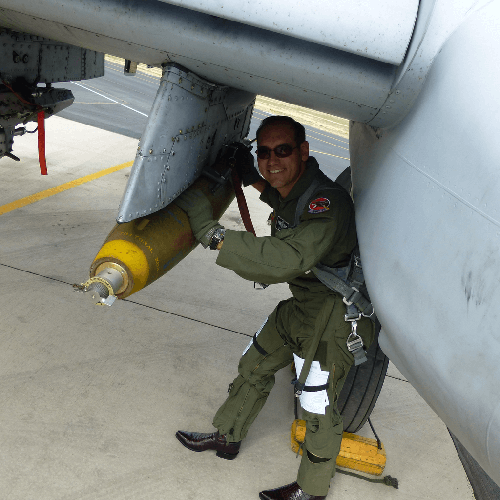 James "Chef" Barlow
CEO
A-10C Instructor Pilot, FAC(A) IP, Sandy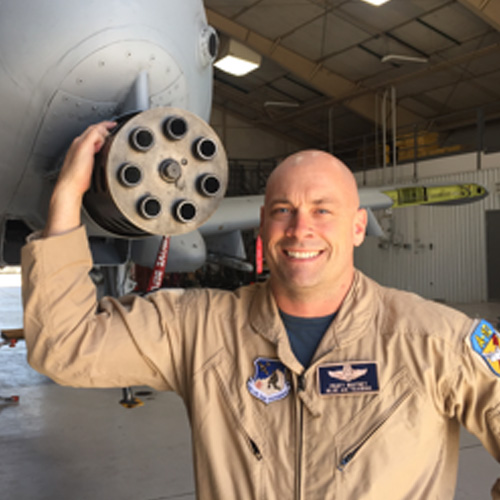 Matty "Pratt" Whitney
Vice President / Chief of Safety
A-10C Instructor Pilot, FAC(A)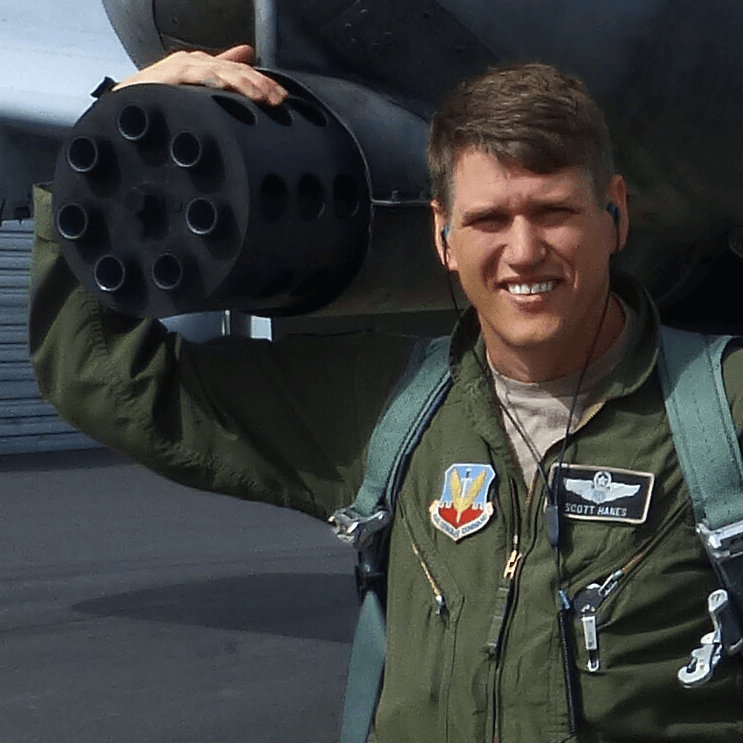 Scott "Tool" Hanes
Chief Pilot
A-10C Instructor Pilot, FAC(A), Sandy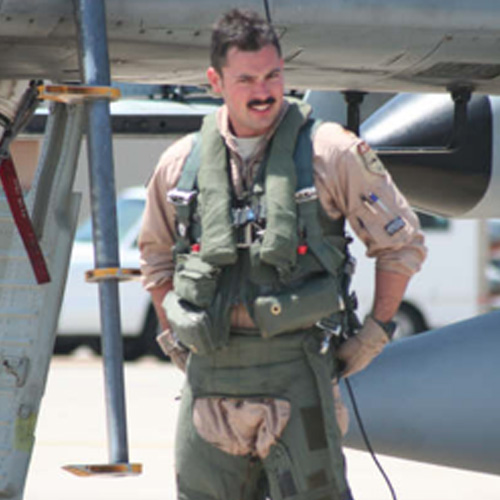 Daniel "TULSA" Morrisey
Vice President of Operations – Western Division
A-10C Instructor Pilot, FAC(A), Sandy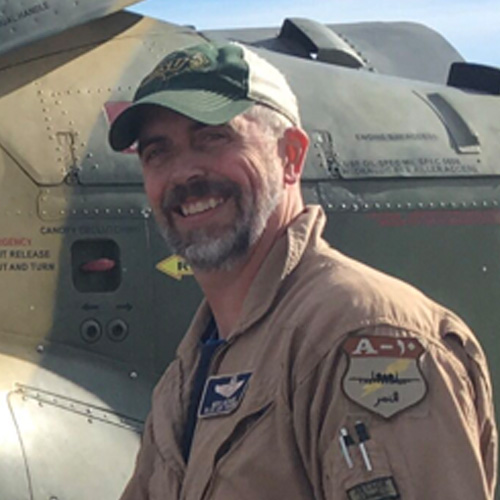 Brett "MIRV" Herman
Scheduler / CAS Pilot
A-10C Pilot, FAC(A), Sandy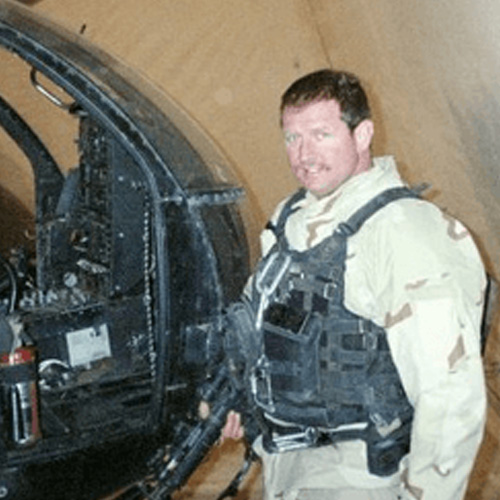 Jim Hosey
Army Attack Aviation and CFF SME
160th SOAR IP – Plank Holder & Sqd Ldr 3/75 RGR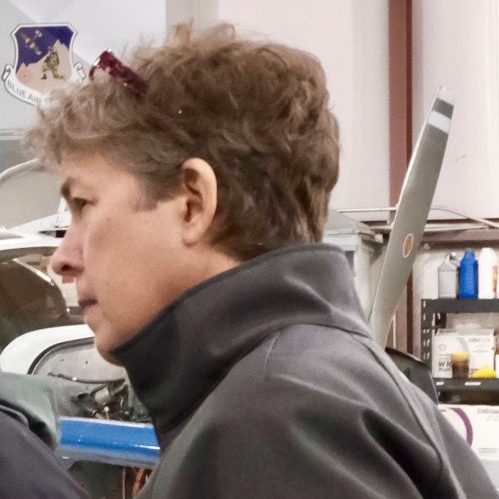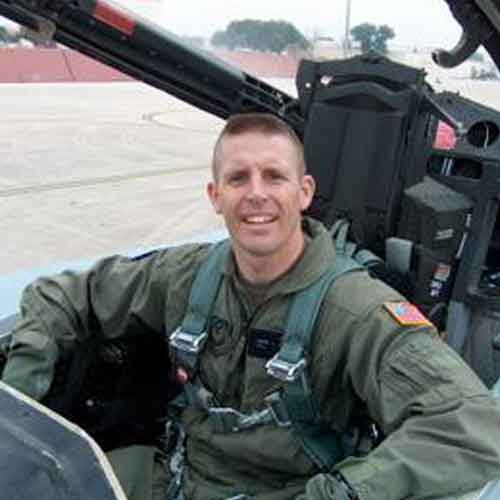 James "JJ" Johnson
Vice President of Operations – Eastern Division
Special Tactics Officer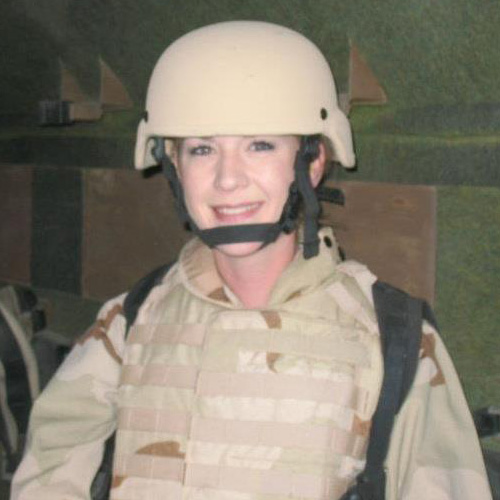 And
 

103 Other

 Defense Professionals
Blue Air Training, LLC is an equal opportunity employer
Over 15,654 JTAC controls and counting…
Click Unit Icons Below to Read Testimonials
Awesome job playing different aircraft and complying with Sudent Learning Objectives. Your motivation and dedication to the students is A+. I am looking forward to working with you again!
-SOTACC/CC at YPG

You guys were more spot on than the real assets.
-23 STS JTAC-I on Airburst Range
Having a sensor, a sensor operator, and a current & qualified CAS fighter pilot is the real benefit of Blue Air.
-22 STS JTAC-I
Best capability of Blue Air was the ability to fly CAS anywhere
-22 STS JTAC
The ability to simultaneously use multiple assets which is difficult to organize in the real world.
-22 STS JTAC-I
Every one of my subordinate units that worked with Blue Air Training stated it was 'the best Contract CAS Company' they had worked with to date.
-720 STG JTAC PM
Blue Air Training's TTP are very relevant to the current theater.
-SOTACC JTAC-I at YPG
Blue Air Training brought unparalleled realism to its CAS scenarios with fixed-wing CAS, arty simulation, ISR inputs and a roaming OPFOR in an urban environment!
-5SFG(A) SOTAC
Your debrief was in lock-step with our internal hot wash: right on target!
-24 STS JTAC-I
With only two-weeks until a last minute deployment, we trusted Blue Air Training to provide Air for all of our JTAC requirments. Their efficiency allowed us to deploy fully combat ready and did so one day early, allowing us to spend that day with our families prior to deploying!
-125 STS JTAC
20 live controls and over 10 hours of ECAS and GFC training prepared our teams for every contingency in their upcoming deployment.g!
-10 SFG(A) JTAC Program Manager
Blue Air did an outstanding job this week. Both pilots were up to date on all of the TTPs for the exercise. During one of our jumps this week, we encountered a problem that caused us to land off of the LZ. The pilots ensured that each jumper landed safely and tracked each member with the sensor until they were successfully picked up.
-23 STS AFSOC, JTAC-I & Lead Exercise Planner
Locations
Bases Of Operation Nationwide
Short Ferry Times to Your Location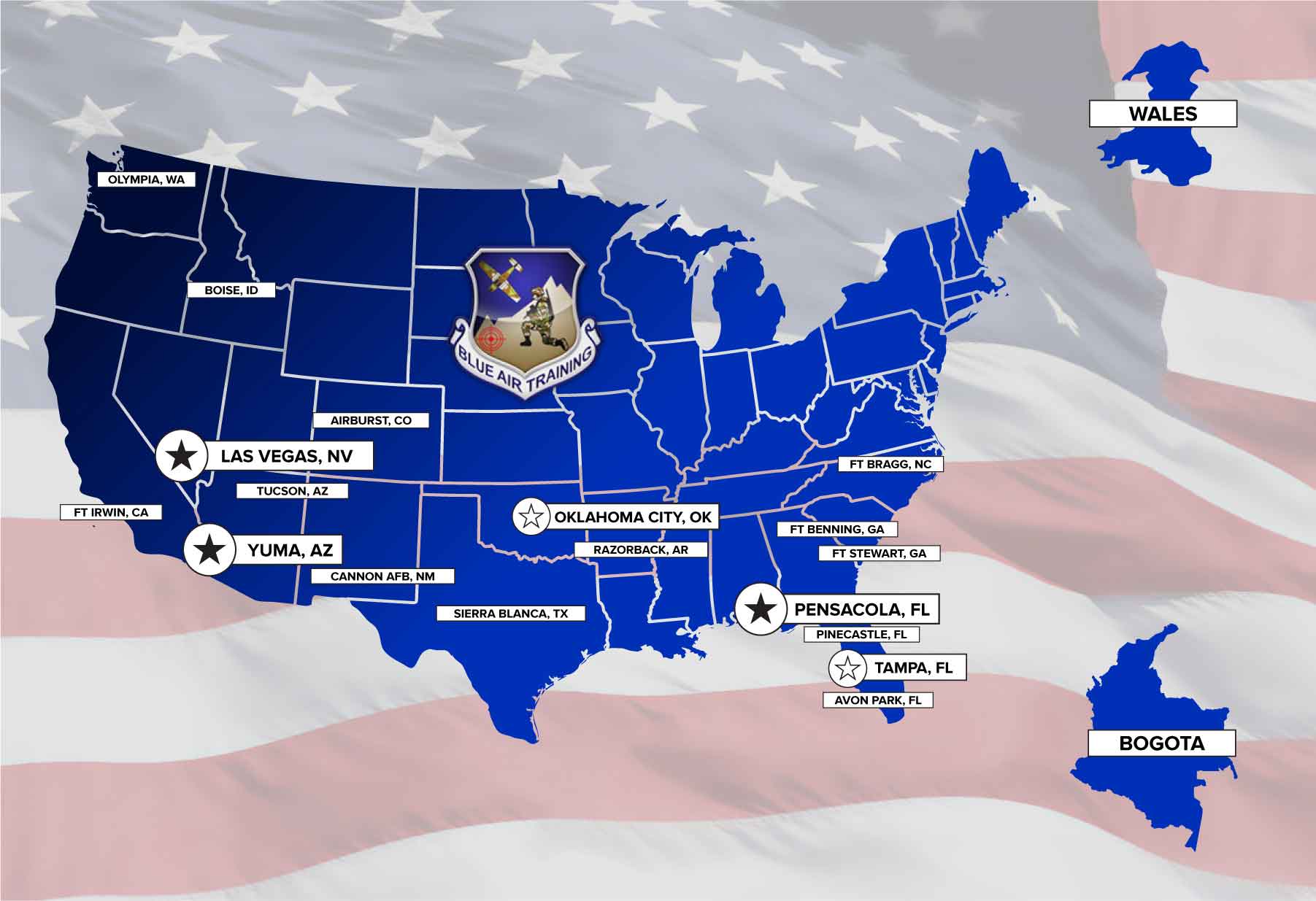 CONTACT US
We're always ready to take your call or email.
 


Let's discuss currencies, qualifications, evaluations and continuation training.
Contact Us
Let our scheduling team set you up with the highest quality Contract CAS training in the world.
Blue Air Training HQ Mailing Address
11411 Southern Highlands Parkway, Ste 330
Las Vegas, Nevada 89141
USA
+1.888.BLUE.447 ext 4
scheduling@blueairtraining.com